Segnalo la pubblicazione del libro Extending Power BI with Python and R scritto dall'amico e collega MVP Luca Zavarella che sicuramente avete avuto il piacere di conoscere!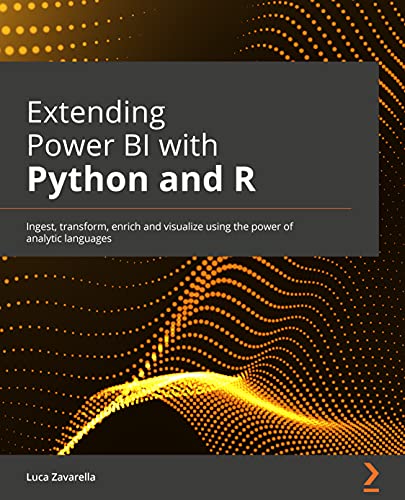 I temi trattati nel libro forniranno ai lettori le competenze per rispondere a questa domanda "Cosa è possibile fare in Power BI con Python e R che non è già possibile con le funzionalità standard di Power BI?".
Come sapete, sono sempre le idee a far muovere le azioni e l'idea di Luca, per questo libro, è stata quella di scrivere un testo che andasse oltre il solito elenco di caratteristiche tecniche da aggiornare magari nella seconda edizione del testo.
Con questo libro Luca ha cercato di condurre il lettore al di fuori degli schemi con l'obiettivo di ottenere risultati inaspettati con le tecnologie trattate, per questo, il libro non tratta né le basi di Python e R, né le basi di Power BI, il contenuto del libro è impostato come se fosse una specie di "Stack Overflow" su come ottenere il massimo da Python e R con Power BI!
Se siete analisti aziendali, professionisti della business intelligence e data scientist che utilizzano già Power BI e desiderano aggiungere più valore alle proprie analisi utilizzando Python e R, questo è il libro che fa per voi!
Il libro è disponibile in pre-order su Amazon a questo link.
Sarà disponibile anche nelle versioni Kindle e Paperback, per altri formati elettronici (PDF, EPUB, ecc.) consultate il sito di Packt a questo link.
Buona lettura e.. grazie Luca!